Consulting Key to Successful Aerial Project
We don't charge* for consulting because it is such an important
part of the planning process.
Consulting can just be a phone call between us or a face-to-face
meeting at the location of your event.
We would suggest the latter choice if the
event is an outdoor wedding or other
somewhat choreographed event. However, straight-forward
surveys or other projects involving raw footage or very little advanced planning can be handled over the phone.
Call 325-665-6120 or email eljaws@gmail.com to set up your consultation.
* In-person consultations conducted

after date reservation

. Consultations outside of Abilene are still free, but a mileage fee of 40 cents per mile (round-trip) will be charged.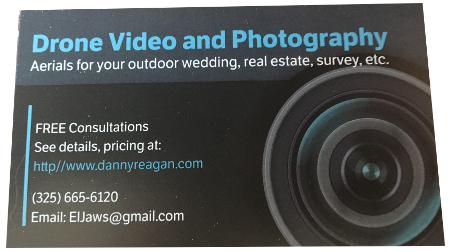 Some of the fireplaces that remain at Fort Phantom, north of Abilene.